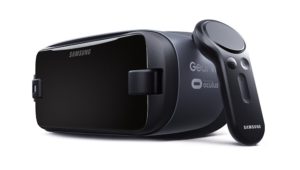 Samsung announced that the new Galaxy Note 10 is not compatible with Gear VR headset. This news isn't that surprising, though. Samsung continues to increase its devices screen sizes, Samsung had to release updated models or the adapters along with them. And, the popularity of untethered VR headset has shifted from smartphone-based to a standalone headset like Oculus Go and Oculus Quest.
Models of Gear VR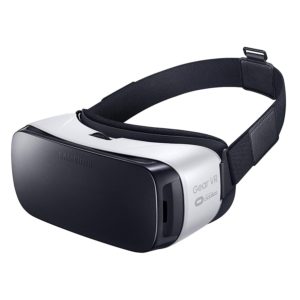 The first consumer edition (SM-R322) of Gear VR was released in 2015. It's compatible with S6, S6 edge, S6 edge+, Note 5, S7, and S7 edge. Since it has no adapter to switch between USB micro-B and USB-C, newer phones are not compatible with this model.
The next model (SM-R323) was released in 2016 at the same time as Samsung Galaxy Note 7. It has a lot of change and improvements from the previous model. And, this model and newer models have an adapter to switch between USB micro-B and USB-C so you can use not only Note 7 with USB-C but also older smartphones with USB micro-B such as S6 and S7. (Later in the same year, Note 7 was recalled and made incompatible for safety reasons.)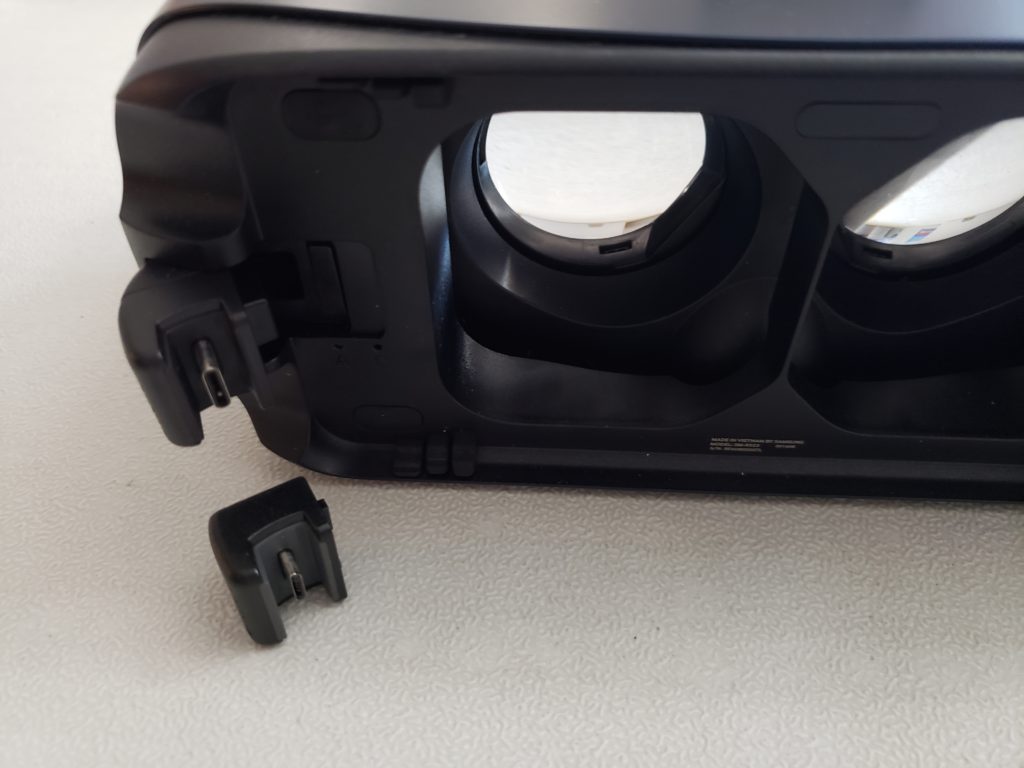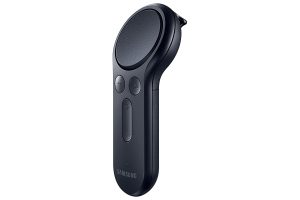 An updated model (SM-R324) was released in April of 2017. It has small changes from the previous model. It has compatibility with a larger Galaxy S8. Samsung had released a dedicated Bluetooth controller between this and the previous model. The controller is paired with smartphones, not Gear VR. It doesn't matter which model you have. This model and the next one come with the controller.
An updated model, probably the last one, SM-R325 was released in September of 2017. It has compatibility with a larger Galaxy Note 8. This model is also compatible with S10, S10+, S10e and older. Note 9 is compatible with Gear VR model number SM-R325NZVC*** only.
Problems of smartphone-based VR headset
As you can see, Galaxy phones are getting larger. Samsung has been released updated models as their new devices released. That's probably one of the reasons why Samsung decided to shut off support for Gear VR on the coming new phone. The main reason, however, is an emergence of standalone VR headsets like Oculus Go and Oculus Quest.
Standalone VR headsets are self-contained. Every component for VR is packed inside, and each component is dedicated to its task for performing VR. Smartphone-based VR, however, uses a phone's processor. The processor isn't made for VR purpose only, but also for many others like maps, messaging, talk, and so on. As a result, overheating is an inevitable problem of smartphone-based VR headsets.
There is another problem. Playing VR with smartphones consumes a lot of battery power. Although the headset has great portability, you don't want to use a lot of battery of your phone when you away from home.
Past and present of smartphone-based VR headset
Gear VR is good for experiencing VR, but it's not a play for long hours or intense use for games. Several years ago, it was OK because a VR technology was in an infant stage as well as VR apps and games. But now, technology has been developed a lot. There are many apps and games that require long hours or large processing power. Newer phones may handle processing, but people don't want to use their phone in the VR headset for hours.
Future of VR headset by Samsung
Samsung is seemingly focusing on other alternatives. HMD Odyssey is a PC-tethered VR headset by Samsung. Samsung may be going to develop Odyssey series of VR headset or add completely new ones. They are also working on AR (Augmented Reality) hardware and software, too.
Related Posts