Oculus Quest features VR experience with six degrees of freedom without a need for a powerful gaming PC or game console. The cost $399 headset comes with controllers. That's all you need to start playing VR. The more you enjoy, the more you purchase games. The cost of games may be going to add up quickly. Slow down a little bit, you may find free apps and games that you may be interested in. Here are the best free apps and games for Oculus Quest.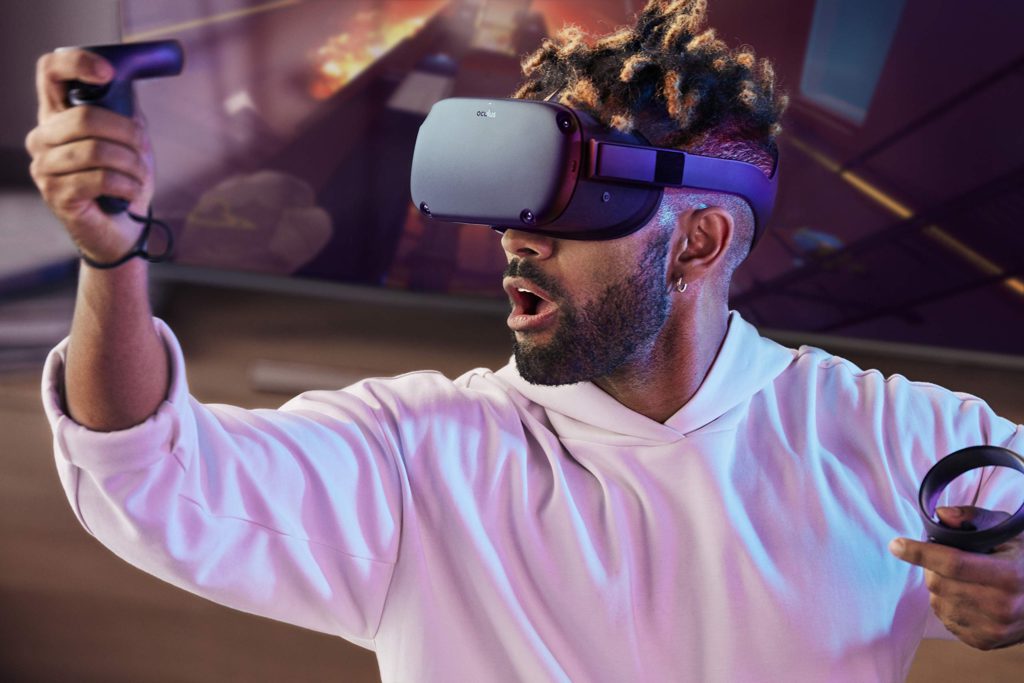 Rec Room
Rec Room is a social VR platform. You can play games and hang out with friends from all over the world. You have a private dorm room to customize your avatar freely. There are many rooms for games, and you can also create your own rooms. The graphic is very basic and cartoonish. But many games are great games in general.
Bait!
Bait! is a fishing game. It's been around for quite a while. It first started with the Gear VR version. I played it with Oculus Go, but playing with Oculus Quest is much better experience thanks to Touch Controllers. The actions like casting and reeling are more real. There are four different lakes in the game. There is an in-app purchase to add more place if you want. You can enjoy fishing in a peaceful and beautiful environment.
First Contact
First Contact is a tutorial app for experiencing VR with 6DoF of Oculus Quest and familiarizing with Touch Controllers, just like First Steps. A virtual 3D printer creates various objects with which you can grab, bounce, shoot, throw, and more. It's short, but it's better to play for once.
Bigscreen Beta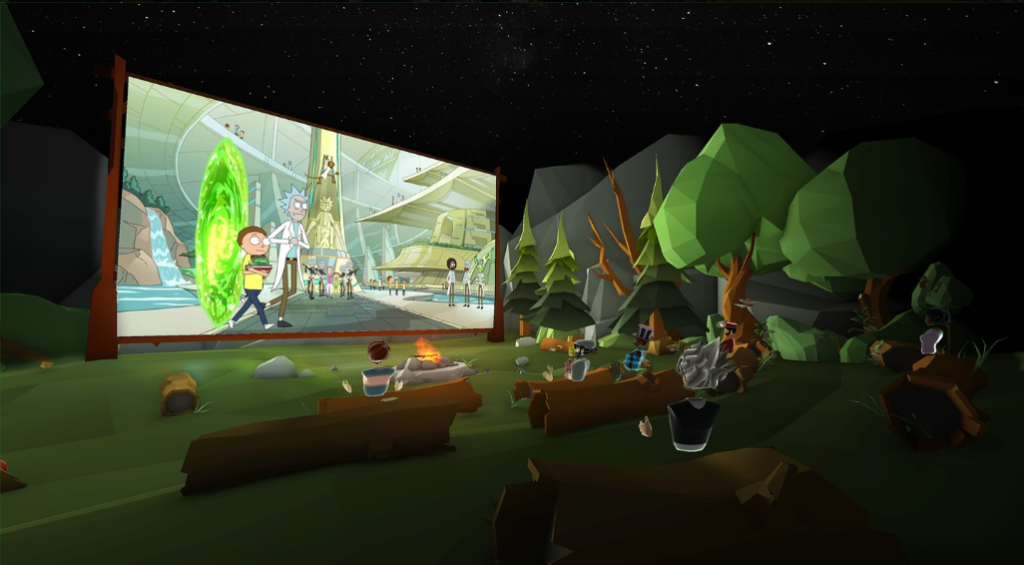 Bigscreen Beta is a social VR platform. While Rec Room is mostly for gaming with friends, Bigscreen is mostly for watching videos, chatting, or just hanging out with friends. There are many environments available to change such as a big apartment, big theater, campfire, balcony, bedroom, and more. There are many videos you can watch for free. Just talking with your friends in a nice environment is quite an experience.
Bogo
Bogo is a short experience game with a virtual pet named Bogo. You can feed it, throw a stick to fetch, pet, or rub the body. There are some mini-games to play with Bogo. Touch Controllers work intuitively in this game, too. The game is very short. Don't mistake Bogo with a type of growing character game. It ends quickly, but it's free and definitely worth playing.
YouTube VR
Probably, there is no explanation necessary. YouTube is one of the largest video-sharing websites. YouTube VR is a platform for 360-degree videos in addition to regular videos. It also started promoting 180-degree videos for easier productions. YouTube VR covers any genres like travel, sports, animal, music, dance, space, ocean, and more. You can spend hours after hours experiencing immersive videos on YouTube VR.
Related Posts