Oculus Quest is the first all-in-one VR headset with six-degree of freedom. Right out of the box, with a WiFi connection, you can start downloading games and enjoying them in no time. Oculus Quest has two versions: 64GB for $399 and 128GB for $499. Let's compare these two headsets and find out which you should buy, 64GB or 128GB.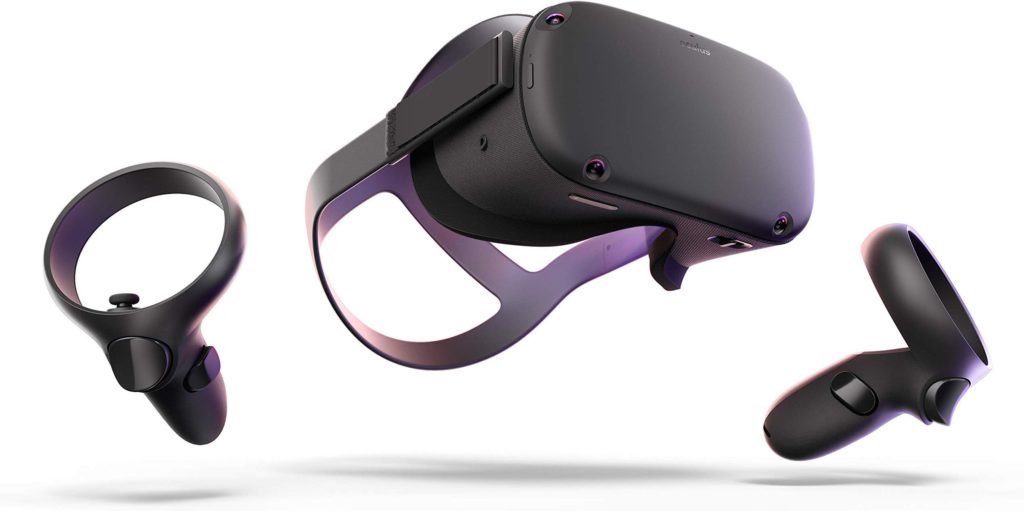 What is the difference?
64GB and 128GB are the sizes of storage on the headset. That's the only difference between them. Both use the same processor, display, sound system, etc. In other words, double-sized storage costs $100. Is the extra storage of 64GB worth $100? Let's see how much storage you may require for VR gaming.
How much storage do VR games require?
Surprisingly, many games don't even require 1GB. And, a game requiring large storage is at most 3GB. So, you can store dozens of games at a time in a 64GB version of Oculus Quest. If the storage gets full, you can uninstall old games and install new ones. There haven't been many titles in the Oculus Store yet in the first place. According to uploadvr.com, the entire library at the launch of Oculus Quest can be stored in a 64GB version. So for now, although it's better to have a 128GB version, a 64GB version won't have a problem.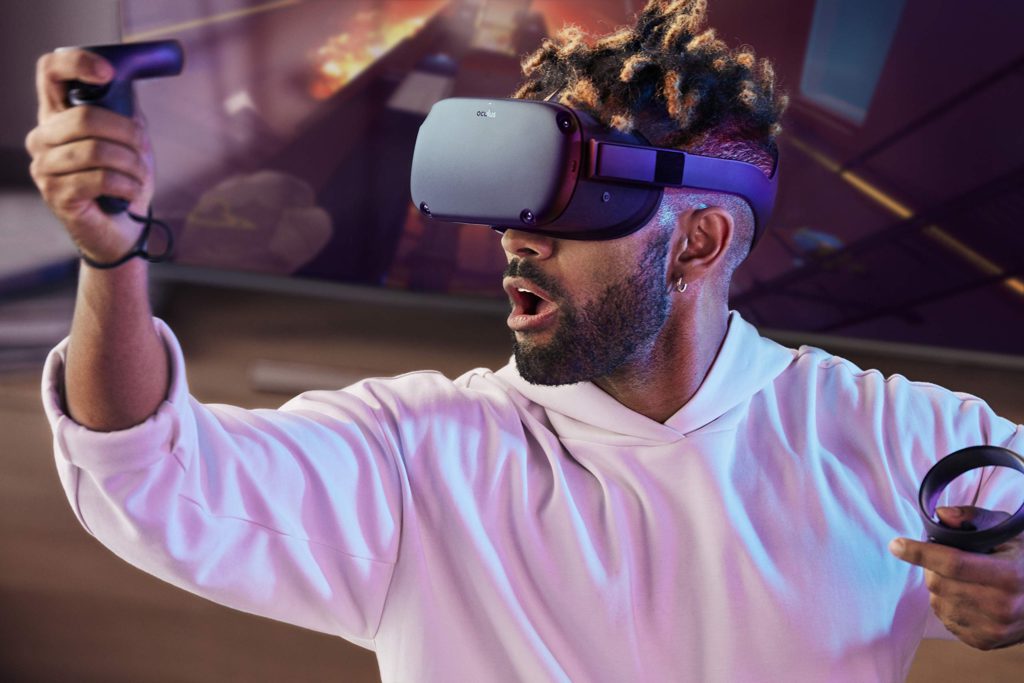 List of the requiring storage sizes of some games
Beat Saber – 287MB
Superhot VR – 506MB
Racket: Nx – 229MB
Drop Dead: Dual Strike Edition – 736MB
Gun VR – 871MB
Job Simulator – 913MB
Dance Central – 2.6GB
Vader Immortal: Episode I – 2.6GB
Moss – 2.6GB
Robo Recall: Unplugged – 2.9GB
If you have many media files…
If you want to put a lot of media files, a 128GB is better because the size of media files can be large. 360-degree video files are gigantic, and even regular video files of 2-hour movies are large, too.
I have a 32GB Oculus Go and enjoy watching 3D movies with it. I download movies from the internet, and it filled up the storage of Oculus Go quickly. I believe even 64GB or even 128GB can get filled soon IF you store ALL video files. But you don't have to do that.
You can use your computer or external hard drive to keep your entire library of video files. When you want to watch, transfer them. Unlike apps and games, transferring media files doesn't require the installation process. So, it doesn't take much time. It is also much faster than downloading something from the internet.
Who should buy a 64GB Oculus Quest?
I use my Oculus Quest for games only. And, I have Oculus Go and use it for watching videos. For those who use Oculus Quest only for games, The storage of 64GB is sufficient. As I mentioned above, it can store dozens of games at a time. When you get a new one, just uninstall the old one. Besides, the Oculus store doesn't have many titles yet in the first place.
Who should buy a 128GB Oculus Quest?
If you use Oculus Quest for gaming and also watching videos, you may want to get a 128GB version. 360-degree and movies files are huge. My 32GB Oculus Go can get filled quickly. Smaller storage of Oculus Quest is double, 64GB, however, say you have VR apps and games filled half of the storage and the other half is for media files. You may get frustrated with organizing the storage space frequently.
Conclusion
If you don't care about the price, just get a 128GB of Oculus Quest. If you use the headset for not only games but also watching videos, get 128GB because media files are huge. If you use it as a dedicated VR gaming device, a 64GB would be enough for now. It's been a few months since the launch of Oculus Quest. New titles are coming up. But there is no game requiring a large storage space, and there aren't many titles in the Oculus Store in the first place.
Related Posts