Firmware update makes some improvements on the Oculus Quest VR headset. The followings are major improvements by Oculus Quest firmware update 9.0.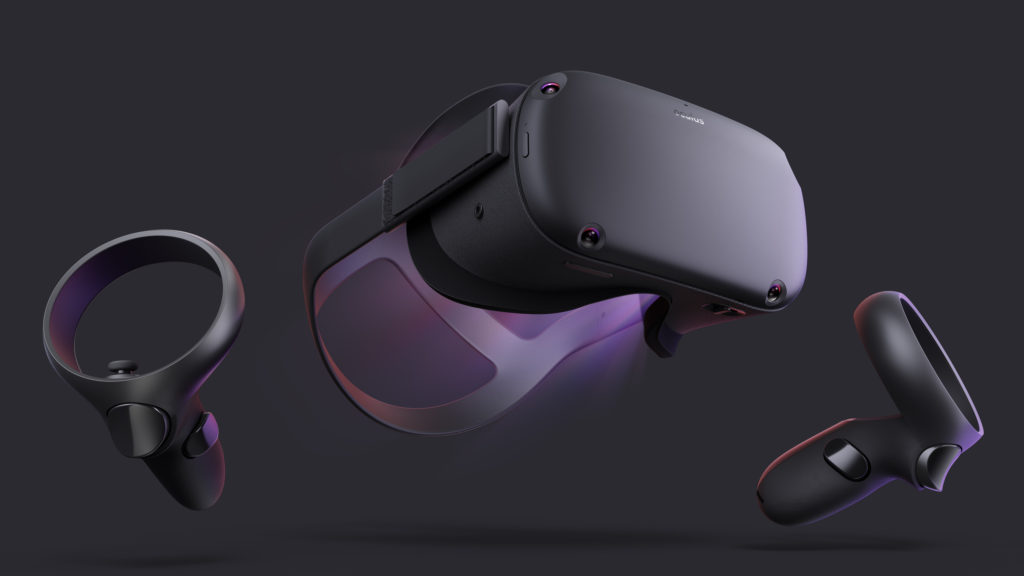 Passthrough+
Passthrough is the feature that you can see the view of the real world without taking off the headset. When you walk out of the Guardian boundaries, the headset automatically shows you the view of the real world in black and white.
Passthrough+ is an enhanced version of the same feature. It improves the estimation of the depth, size, and distance of objects in the real world.
Passthrough+ has been already implemented on the Oculus Rift S, which is tethered to a gaming PC with powerful graphics cards.
Turn off Inside-Out tracking for 3DoF mode
Now, you can turn off the Inside-Out tracking system, which contributes to the 6DoF tracking without external cameras. With the system turned off, Oculus Quest works with 3DoF tracking like Oculus Go.
Oculus Quest has four built-in cameras to track your position in the room. The cameras require enough light to perform the tracking. However, some usages don't need the 6DoF tracking, and you may also want to use it in a dark environment. For example, you just want to watch a movie while someone else is sleeping in the same room.
Read Also: You can watch Amazon Prime Video on VR headset now
You can turn off the system in two ways. One of them automatically prompts you to choose to go without tracking when the tracking is unable to function in the environment due to insufficient light. The other is that you can manually turn off by opening Settings > Device > Tracking and toggle the switch.
Compatible with Go and Gear VR apps
If you have apps or games of Oculus Go or Gear VR, you can now download and play on the Oculus Quest. 66 titles of Oculus Go or Gear VR are now available to play on the Oculus Quest.
Read Also: How to play Oculus Go and Gear VR games on Oculus Quest
Related Posts