Design
DeX Station is a hockey puck-shaped dock. The top cover slides open and exposes USB-C male connector at the bottom, into which you plug Samsung Galaxy smartphone.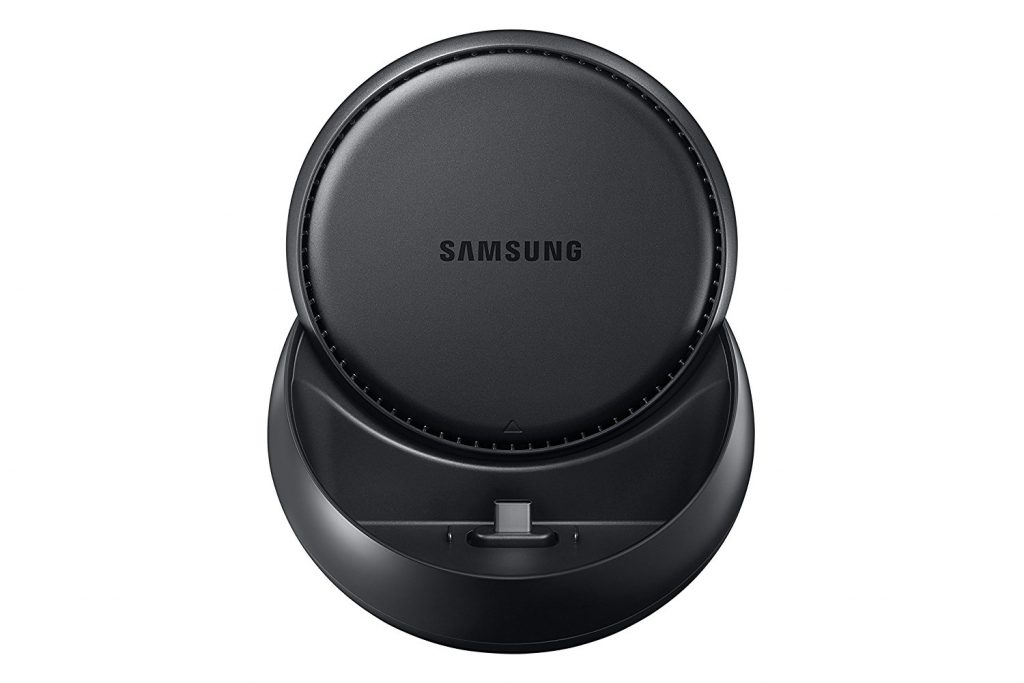 DeX Pad is square. There is a USB-C male connector on the end of the surface. The connector can slightly swivel so you can plug and unplug your smartphone easily. However, the bracket covering the connector is a solid piece and sticking out on the surface all the time. It makes it a little inconvenient to carry around although DeX Pad is smaller and lighter than DeX Station.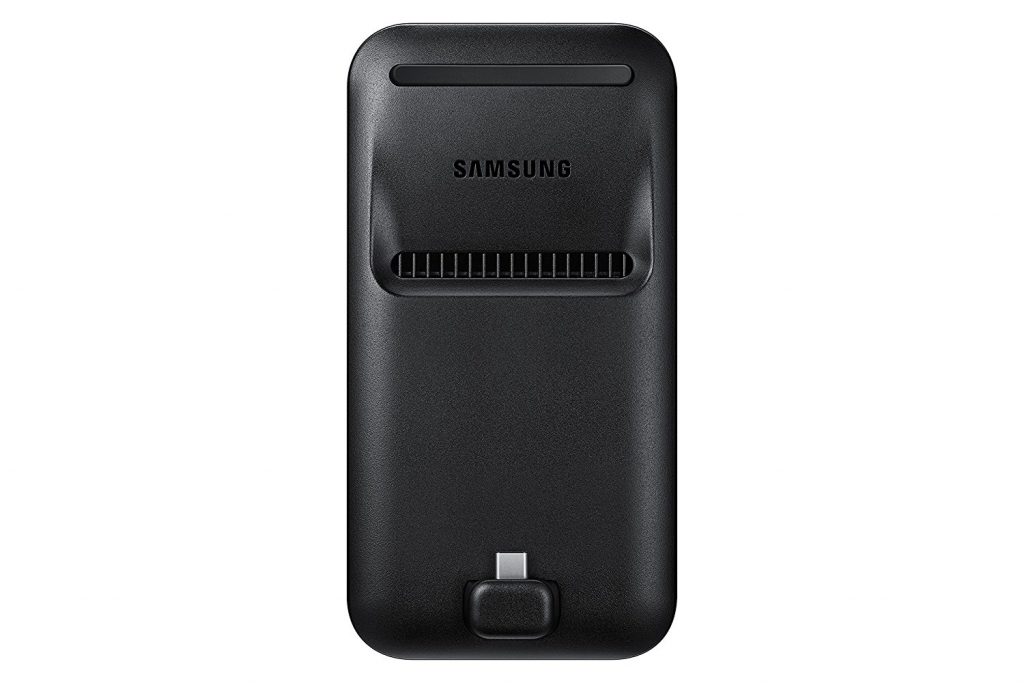 Both DeX Station and DeX Pad have a built-in cooling fan to keep your phone from overheating.
Connection Ports
Both DeX Station and DeX Pad have two USB ports, HDMI output, USB-C port for charging. And, Ethernet port is found on DeX Station only.
While in use
DeX Station blocks the same side of phone's USB-C port. So, you can't plug a headphone unless you use a short adapter or extension cable. And speakers of the phone are not optimal when you use it for sound output instead of speakers connected to a monitor or TV.
DeX Pad doesn't block a headphone jack or speakers of the phone. However, a fingerprint sensor is impossible to be used when docked.
Please note that many types of aftermarket phone case are not compatible with DeX Station and DeX Pad. No matter how thin a case is, it prevents the phone from plugging all the way into the connector. You will have to remove the case or use an adapter or extension cable otherwise Samsung DeX interface doesn't even start. If a case has a wide opening on the side of USB-C port like Samsung official phone cases, it would be fine.
Keyboard and mouse
To use DeX Station, you have to have a mouse and keyboard. You may use any connection type of mouse and keyboard such as wired, wireless with USB dongle, or Bluetooth. Keep in mind that if you use Bluetooth ones, make sure that you pair them before launching Samsung DeX because you can't even open the settings without a mouse.
DeX Pad, on the other hand, is possible to work without either of them. The display of the smartphone docked on DeX Pad works as a touchpad. And, a virtual keyboard appears on a monitor when you click a text input field. You have to move a cursor and click each letter to write a document. That's not practical, but at least it proves that DeX Pad can work without a mouse and keyboard. Of course, DeX Pad is also compatible with any connection type of a keyboard and mouse.

Resolution
DeX Station supports 1080p resolution for a monitor.
DeX Pad supports 1440p resolution.
What's in the box?
DeX Station comes with USB-C charging cable, a wall charger, and a quick start guide.
DeX Pad comes with USB-C charging cable, a wall charger, HDMI cable, and a quick start guide.
Price
The original price of DeX Station is $149.99, and DeX Pad is $99.99. Although both of them are relatively new gadgets, you may find a deeply discounted price. It depends on where you buy, but you can expect around 30% off or more.
Conclusion
Despite the differences described above, most experience from Samsung DeX interface will be the same whether you use DeX Station or DeX Pad. Aside from the designs, there are three significant differences, Resolution, Price, and a touchpad capability of smartphone docked on DeX Pad. For DeX Station, you have to have an external keyboard and mouse. DeX Pad offers better resolution, and the price is lower than DeX Station. Unless DeX Station has a significantly deep discount, there is no reason to choose one over DeX Pad.
Product
DeX Station
DeX Pad
 
 
Dimension
4.1" x 4.1" x 1.9"
6.3" x 3.3" x 1.3"
Weight
8.15 oz
4.8 oz
Resolution
1600 x 900 HD+
1920 x 1080 FHD
1600 x 900 HD+
1920 x 1080 FHD
2560 x 1440 QHD
Connection Ports
(2) USB-A 2.0
HDMI output
USB-C
Ethernet
(2) USB-A 2.0
HDMI output
USB-C
Accessories
in the box
USB-C cable
Wall charger
Quick start guide
USB-C cable
Wall charger
HDMI cable
Quick start guide
Price
$149.99*
$99.99*
*Click to see the latest price
Related Posts