Wemo Bridge, which makes it possible to connect your Wemo devices with Apple HomeKit, will be useless to some extent. On July 19th, Apple HomeKit's software protocols allow Wemo Mini to connect directly with the iOS-based smart home platform without requiring the Bridge. All you need to do is update Wemo Mini's firmware in the Wemo app.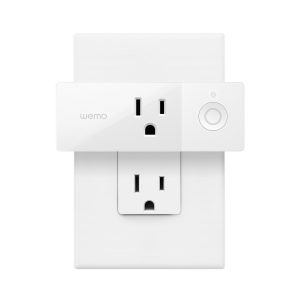 All you need to do to make your Wemo Mini compatible with Apple HomeKit is update Wemo Mini's firmware in the Wemo app. With Apple HomeKit compatibility, you can control Wemo Mini on Apple's Home app or with your voice using Siri. Reportedly, Wemo Mini is the first device to connect with the Apple's software protocol without the MFi (Made For iOS) chip.
At the time of writing, Wemo Mini is the only device that has a benefit of this Apple HomeKit's new software protocols so you will need to keep Wemo Bridge if you have other Wemo devices such as Switch, Dimmer Switch, and Insight. They are working on updating other Wemo devices to get Apple HomeKit compatibility, and Wemo Dimmer Switch will be the next device in late 2018.
Related Posts