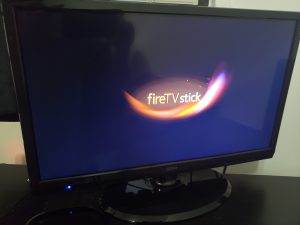 If your Fire TV Stick gets power from your TV, every time you turn off the TV, it cut off the power to the Fire TV Stick at the same time. It seems efficient and reasonable. However, when you turn on the TV next time, the Fire TV Stick will take quite a long time to boot up. What's more, if you use Bluetooth devices such as Logitech Harmony remote, you have to wait for another minute or so after bootup. It's frustrating. However, you don't have to turn off the Fire TV Stick. That's why there is no power button on the device or the remote in the first place.
Instead of cutting the power completely, you can put the Fire TV Stick into a sleep mode. Here is the fastest method to put the device into the sleep mode.
Hold down the Home button (from any screen)
Move the cursor to Sleep with a directional button.
Press Select (center) button, and Done
That's it. You can wake up the device by pressing any button on the remote. Keep in mind that the Fire TV Stick automatically goes into sleep mode after 20 minutes of inactivity. And when updates are available, the device can automatically download and install it when in sleep mode.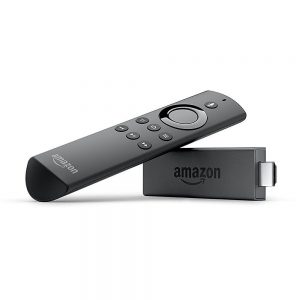 I have used and compared three major streaming sticks, Roku, Google Chromecast, and Amazon Fire TV Stick. And I concluded that Amazon Fire TV Stick is the most useful streaming device to me. Of course, that's not the case for everyone. For those who don't use Amazon for shopping, reading books, listening to the music, watching videos, or using Alexa voice assistance, the Fire TV Stick seems full of unnecessary apps. But, because of Bluetooth compatibility and Android-based operating system, Fire TV Stick is one of the most versatile streaming devices on the market. You may want to find some other tips and tricks for Amazon Fire TV devices on the following posts.
Related Posts