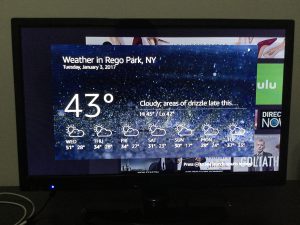 Alexa is an artificial intelligence developed by Amazon. It's capable of voice interaction and communication such as answering your questions, telling jokes, setting the alarm, telling news, weather, traffic, and much more. For a couple of years, Amazon Echo, Echo Dot, and Tap have been well known for devices through which you can interact with Alexa, but after recent update of Amazon's operation system called Fire OS, many Amazon devices have become Alexa-enabled. Now, you can use Alexa with the following devices.
Fire (5th generation), Fire HD (5th, 6th generation)
Fire TV (any generation)
Fire TV Stick (any generation)
Please note: although the devices above are all capable of accessing Alexa, most devices are required the update to latest version of Fire OS. I bought Fire (5th generation) at the end of 2016, and it wasn't able to activate Alexa right out of the box. It came with Fire OS 5.1.3. I manually updated several times, 5.1.3 > 5.1.4 > 5.3.1.0 > 5.3.2.0 and now it's Fire OS 5.3.2.1. And I can use Alexa on my tablet since Fire OS 5.3.2.0.
How to update operating system
On Tablet: Setting > Device Options > System Updates > Update
On Fire TV and Stick: Setting > System > About > Check for System Update > Install System Update
How to use Alexa on Fire tablets
To use Alexa, press and hold the Home button until you see a blue line. Then just start saying your question or command. On tablets, you don't have to Wake Word, Alexa, because holding down home button replicates that. One of the advantages of using Alexa on Fire devices over Echo or Tap is that Alexa gives you a visual information by showing a "card" on the screen. How much info a card has depends on your questions or commands. If you have Alexa to play music, you will see names of artist, titles of song and album, and album cover. Some cards have a link to a website so that you can see more details. To make a card disappear, tap anywhere outside of the card.
How to use Alexa on Fire TV and Fire TV Stick
Any generation of Fire TV and 2nd gen of Fire TV Stick include a voice remote which has a built-in microphone. To speak to Alexa, press and hold a Voice button, and you will see "Listening…" pop up on your TV screen. Then start saying your question or command. Like tablets, Alexa shows you a card for you to see information visually. You can resume the contents by pressing the back button on the remote. 1st gen of Fire TV Stick doesn't have a voice remote. However, you can use Alexa as long as you updated the operating system. There are two options for owners of 1st gen Stick. First, you can buy the remote alone for $30. But keep in mind that 2nd generation of the Stick, which includes a voice remote is $40, only $10 more than you pay for the remote alone. Second, you can download and install Amazon Fire TV app on Android or iOS devices
Amazon Fire TV app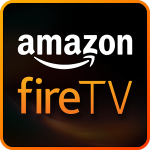 Amazon Fire TV app is free and available in Play Store and Apple App Store. It's compatible with any generations of Fire TV and Fire TV Stick. The app has all buttons of the physical remote on a display of Android or iOS devices. A mic button is located on the top. Instead of just holding down, holding and sliding down the button accesses Alexa. The app has a great feature which a physical remote doesn't have. It's a keyboard. Tapping the icon at a right top corner opens a keyboard of your mobile device. It's very useful for those who use 3rd party apps on Fire TV. That's because when you voice-search some media with the remote, the results are limited to Amazon's apps, not 3rd party apps. For example, when you try to find a movie and say to Alexa "Find movies with Michael J. Fox," you see a list of many movies or TV shows starring Michael J. Fox. But they are all limited to Amazon videos. From the results, you can't reach to a movie in Netflix, Hulu, or Kodi. The keyboard makes it easy to search contents in 3rd party apps.
Conclusion
This update makes Amazon Fire devices very versatile. Except for a hands-free feature and controlling a volume, Fire devices can do everything Echo can. Plus, the cards help you understand the information clearly or get more details quickly by providing pictures or links. The least expensive Fire device is $40 Fire TV Stick. The second is $50 Fire tablet (7″, 5th generation). It's the same price of Echo Dot. These devices are way too cheap, as compared to the original Echo or other company's virtual assistance devices. From that, you can tell that Amazon tries to get more customers rather than making money by selling Amazon brand items. They want more and more people to use Alexa. Eventually, it brings to more Amazon shoppers, Prime members, or other subscribers such as Prime Music and Kindle Unlimited.