The Belkin, Wemo's manufacturer, first promised Apple HomeKit support for their Wemo smart home devices back in May 2017. After a delay, Wemo bridge is now available to purchase.The bridge is simple enough. It connects to your home WiFi network using an Ethernet cable and then allows you to control Wemo devices with the Home app and Siri.
Read Also: Wemo Mini works with Apple HomeKit without Wemo Bridge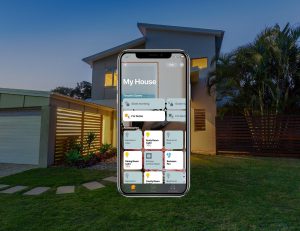 Setting up is a breeze, just like other Apple HomeKit compatible devices. With everything plugged in (ethernet and micro USB for power), open the Home app. Tap + to add a new accessory. The camera turns on automatically. Point it at the code on the back of the bridge. Now, the bridge is added to your Apple HomeKit. Proceed to the next screen. It shows all Wemo devices in your WiFi network. You don't need to add individual Wemo devices into the Home app. The bridge automatically imports them for you. You can configure each device, rename, or make a group to assign it to each room.
Now, you can control Wemo devices with the Home app and Siri. HomeKit support means you can not only control Wemo devices alone but also make them work with any devices from other brands you may have been using in your home. Wemo devices can be a part of HomeKit scenes or schedule along with other smart home devices.
If you are an iOS user and already purchased Wemo devices, there is a no-brainer of buying the bridge so you can control them with the Home app and Siri. However, it's worth noting that Amazon Alexa and Google Assistance don't require the bridge to control Wemo devices in the first place. And, the inexpensive smart speakers, such as Echo Dot, Google Home mini cost almost the same price as the bridge. If you don't have any Wemo devices yet, there is also an option to choose iDevices, Koogeek, or Elgato smart WiFi devices which are originally designed to work with Apple HomeKit. They don't require a bridge.
Apple HomeKit compatible smart plugs and switches comparison
*Click to see the latest price.