Oculus Quest Update 10.0 brings many improvements on the casting feature along with some others like changes to settings and notifications and experimental features.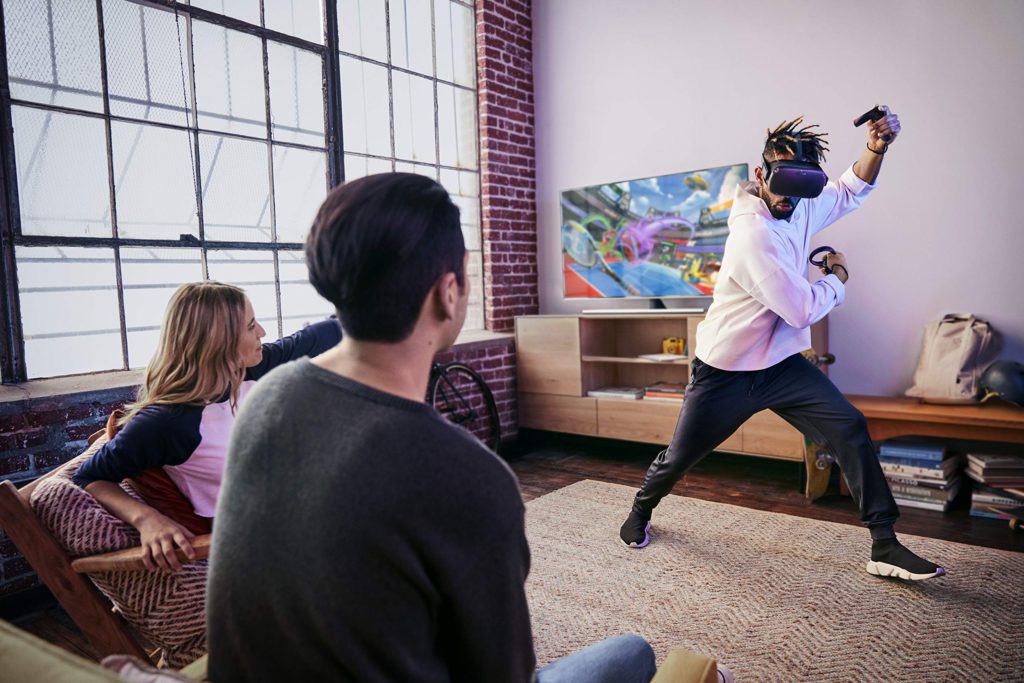 First, more devices became compatible with the casting feature. Before this update, compatible devices for the casting features were 3rd gen Chromecast, Chromecast Ultra, and NVIDIA Shield. Now, all generations of Chomecast are compatible, as well as Chomecast built-in devices such as Google Home Hub and Smart TV.
Second, latency is reduced. the connection is more stable. And the overall quality of video has improved. Lastly, you can now start casting directly from the headset without a need for a mobile app. It's very easy. Here's how to do it.
Click "Sharing" on the home screen
Click "Cast"
Choose your device you want to cast to
As mentioned above, there are some other updates on the settings, notifications, plus some experimental features. Here is the original note about this update quoted from the Oculus forum.
Casting
We've made the following updates and enhancements to casting features:

Quest now supports all generations of Chromecast as well as some Chromecast built-in devices (NVIDIA SHIELD TV, Google Home Hub, and some smart TVs).

You can now start a casting session in-VR, as an alternative to using the Oculus Mobile app. To do so, select Sharing > Cast and choose the device you want to cast to.

Chromecast latency, connection stability and picture quality have all been improved.

Feedback when a casting connection is established or broken has been improved.
Notification Preferences
We've made some improvements to notification preferences from in-VR to clarify that the preference set in the headset are different from those set in the mobile application.

To access your notification settings in-VR, select Settings > Notifications and adjust the toggles to reflect your settings preferences for each notification type.
Settings
We've made improvements to the in-VR settings that allow you to better personalize your VR experience.

To access your settings in-VR, select Settings and adjust the toggles to reflect your preferences.
New Experiments
This section includes new features we're testing for future releases. You can opt-in to experimental features by selecting Settings > Experiments in-VR. Please note, the experiments section includes features that are still being developed, so you may encounter anything from minor-issues to app-crashes.

On Quest, you can now see when your friends beat your high score in games like Beat Saber. You'll be able to see these updates in the Oculus mobile app, as well as in-VR.

On Quest, you can now see a curated set of trending and popular videos of people playing games on Quest.

On Quest, you can now see a list of the "The Best 5" of a certain type of content, such as the "The Best 5 Sports Games, The Best 5 Games to Break A Sweat, The Best 5 Apps for the Weekend, etc.
Miscellaneous
We've made system updates that improve performance when running some applications.

We've created new icons and optimized our iconography for consistency, improved performance and enhanced readability.
Related Posts