When your Oculus Quest runs out of the battery, you may be tempted to connect a charging cable and continue to play. But, is it safe to use Oculus Quest while charging?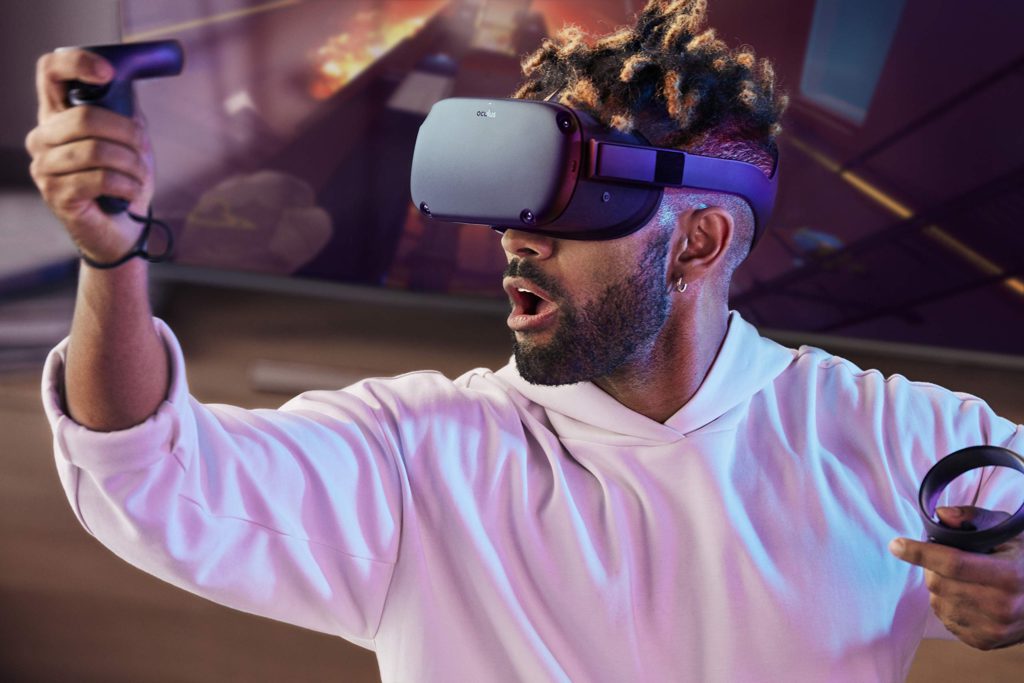 According to Oculus website, it's not recommended, but it doesn't say you can't, either. Here is what it says in a support page of the website.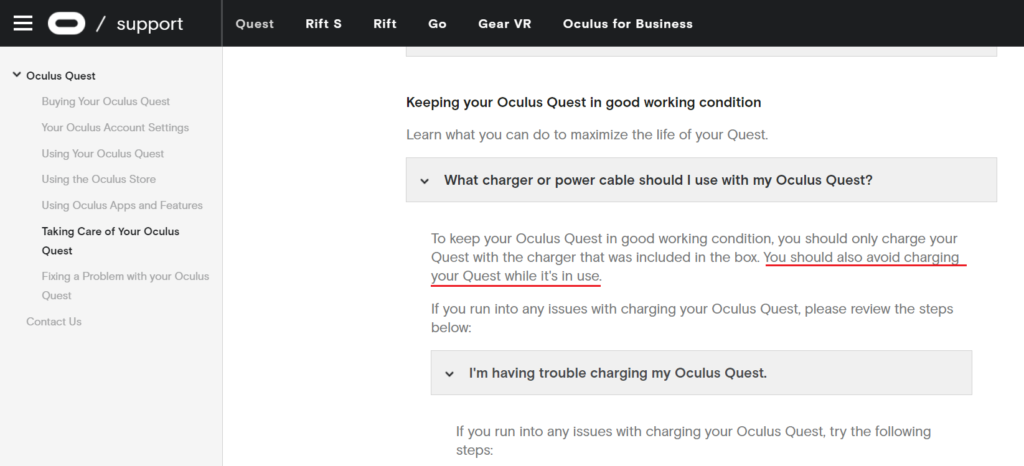 While most mobile tech gadgets include at most 3 feet of charging cable, Oculus Quest includes a very long charging cable. Its length is 10 feet. It seems it's designed for not only charging but also being able to play at the same time.
On a thread of Reddit, account name, "midri" points out that Oculus Go is a different story because of the difference of the cooling system. While Oculus Quest has a built-in cooling fan, Oculus Go has only a heatsink, which is the front panel of the headset and passively dissipate heat into the air. Oculus Go may get overheated if you use it while charging. In fact, the Oculus website clearly states not to use Oculus Go while charging.
Besides, a charging cable of Oculus Go is only 3.3 feet long. It's obvious it's not intended to charge and use the headset at the same time.
So, is it safe to use Oculus Quest while charging then? Not really because you move when playing with Oculus Quest. Even if you don't walk or run around inside the virtual boundary, surely you dodge, duck, lean, and look around when you play VR games. Or you may step on the cable. All these things give stress on the cable and the charging port of the headset, and accumulated stress will cause problems in the future. In the worst-case scenario, you trip over something and pull the cable violently, and the impact is strong enough to break the charging port in just one-time accident.
If you connect a charging cable while playing, use a magnetic adapter to protect a charging port. It consists of two pieces. One is plugged into a charging port, and the other is attached to an end of a charging cable. Built-in magnets connect two pieces together and allow to charge or transfer data. Not only does magnets make them easy to stick and stay connected together, but also easy to separate without giving stress on the cable and the port.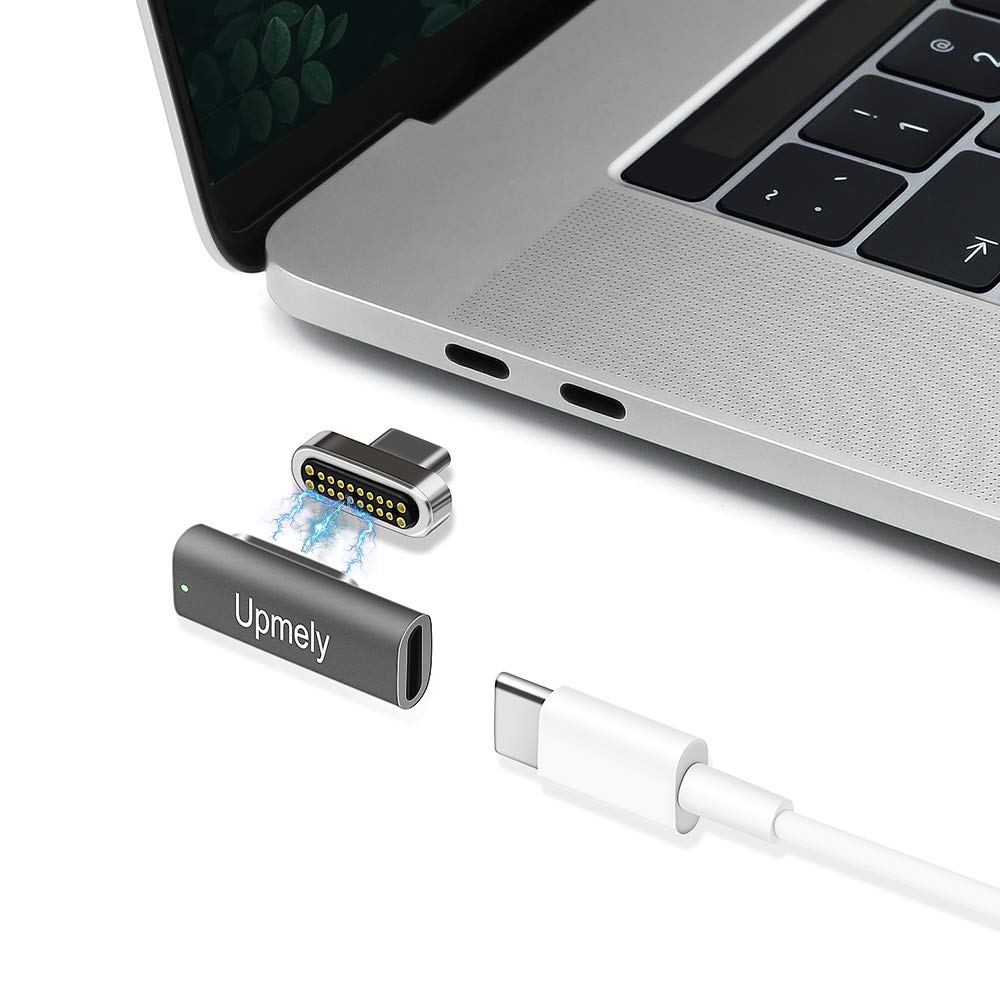 There are many magnetic adapters on the market. You have to choose one with the right type of port and equivalent or better charging capability. The output power of the Oculus Quest wall charger is 5V / 3A. This narrows down to several products, and I recommend the adapter in a picture above. The adapter supports max current efficiency of 20V / 5A, and the right-angle design makes a good fit to the headset. Switch the ends of the cable if you use this magnetic adapter. Attach a magnetic adapter to the straight end of the charging cable, and the right-angle end of the cable goes to the wall charger.
Connecting a portable battery pack to the headset won't sacrifice the main feature of Oculus Quest, which is untethered and wireless VR experience. You can put a battery pack in your pocket or tie it on the head strap to make it perfectly wireless. Although a cable and a battery pack stay with you and the headset, there is always a chance of dropping or falling out of your pocket. Magnetic adapters protect the port from damaging in such accidents.
You can choose a type of magnet adapter in a picture above, which comes with a short cable with a magnetic end. Or you can buy the magnetic adapter and a short regular USB cable. Around 1-foot cable is long enough for a battery pack tied on the head strap, and around 3-foot cable is long enough for most people when a battery pack is put in a pocket.
Conclusion
Ideally, you take a rest after you use up the battery of the headset. But I understand some serious gamers can't take it. If you play while charging, take the precaution of avoiding the worst-case scenario by using magnetic adapters.
Related Posts