Does a battery of your cell phone, tablet, or laptop last every day before you arrive home? Have you ever experienced the battery was gone quickly when you travel because of frequently seeing a map and taking pictures? Carrying a portable battery charger gets you free from the problem. There are so many brands and a wide price range for them. But, you should choose the best one for you based on capacity, features, design, and dependability. Here is the post about how to know the capacity of portable battery charger you need.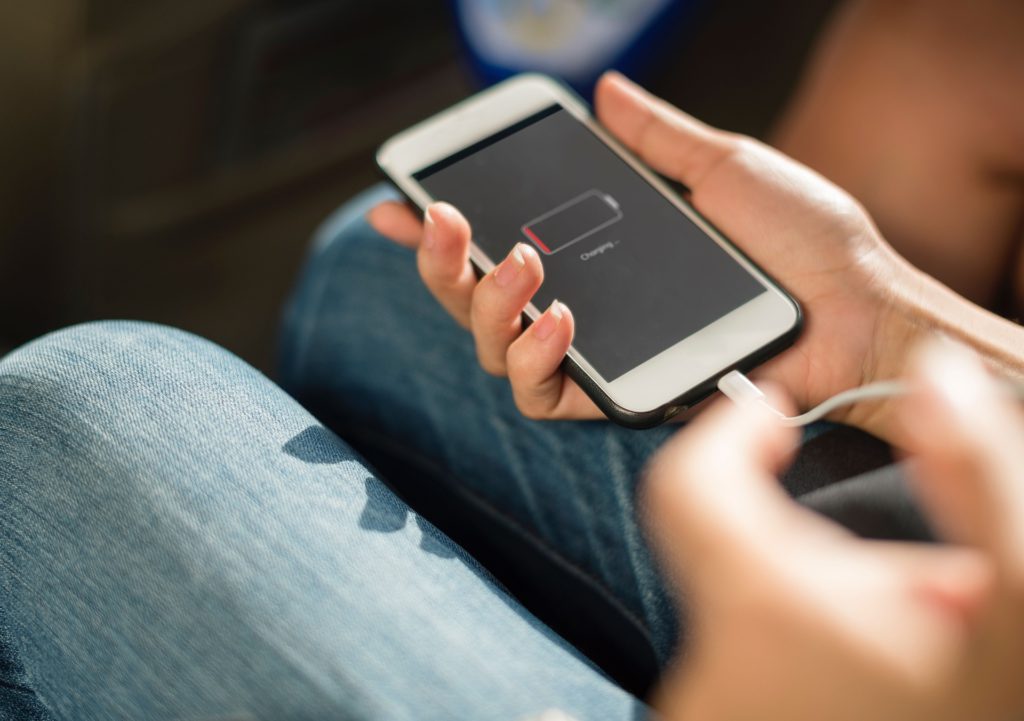 Capacity of Your Device
To find out what capacity of portable battery charger you need, the first thing you need to know is the battery capacity of your device. If you can see the battery directly, it most likely says the capacity in mAh somewhere on the battery itself. For some electric devices, the batteries aren't accessible by users. If so, you can search it online with device name or model number. If it's a smartphone, the capacity can be found somewhere in settings. For example, to find out the Samsung S9's battery capacity, go to Settings > About Phone > Battery information. As you see in the picture below, the battery capacity of S9 is 3000 mAh.
Energy Loss
Now that you know the battery capacity of your device, you know the capacity of portable battery charger. You may expect a 15000 mAh charger to give 5 times of charges to S9. But, in reality, some energy will be lost in charging process. So, just remember 2/3 of the capacity of charger will be actually transferred to your device. For example, if you want a charger capable of 2 times charges for S9, you will need a charger with 9000 mAh or more.
Variety of Size and Capacity
The bigger a portable battery charger, the higher capacity it has. And, it tend to have multiple USB outlets so you can charge multiple devices all at once.
Pocket-sized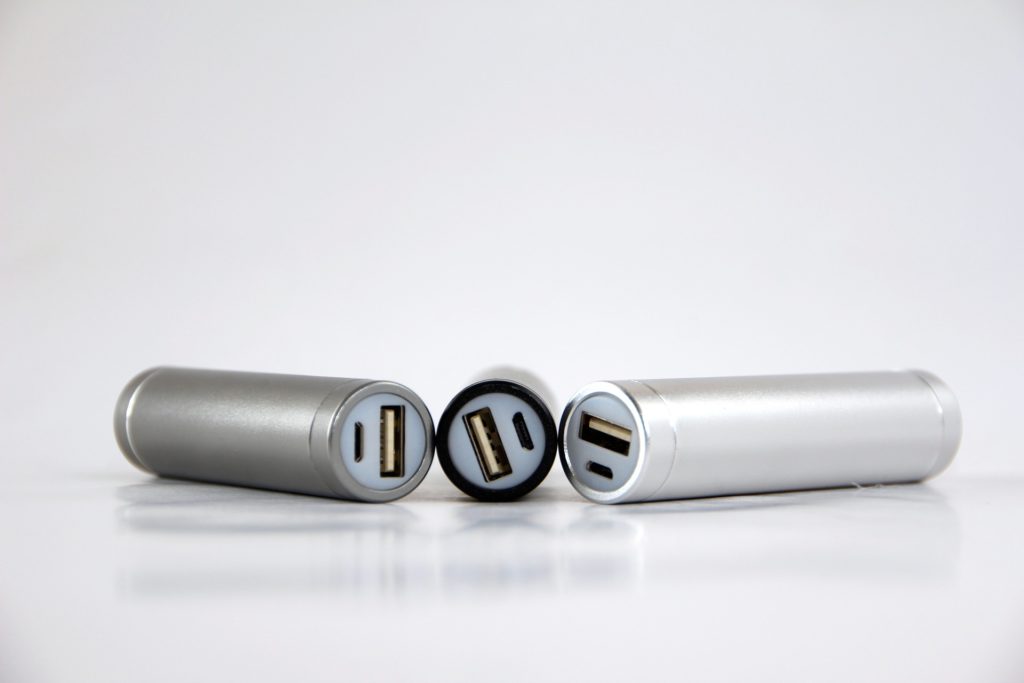 The smaller portable battery charger has a capacity of around 3000 mAh to 5000 mAh, which gives just enough 1x charge to recent smartphones. Many of these with this capacity are stick-shaped, but some of them are flat and thin so you can have it with your smartphone together in a pocket. Most of them have only one output portl
Read Also: Anker Powerbank Portable Charger Comparison (Pocket size 3350 to 6700 mAh)
Middle Capacity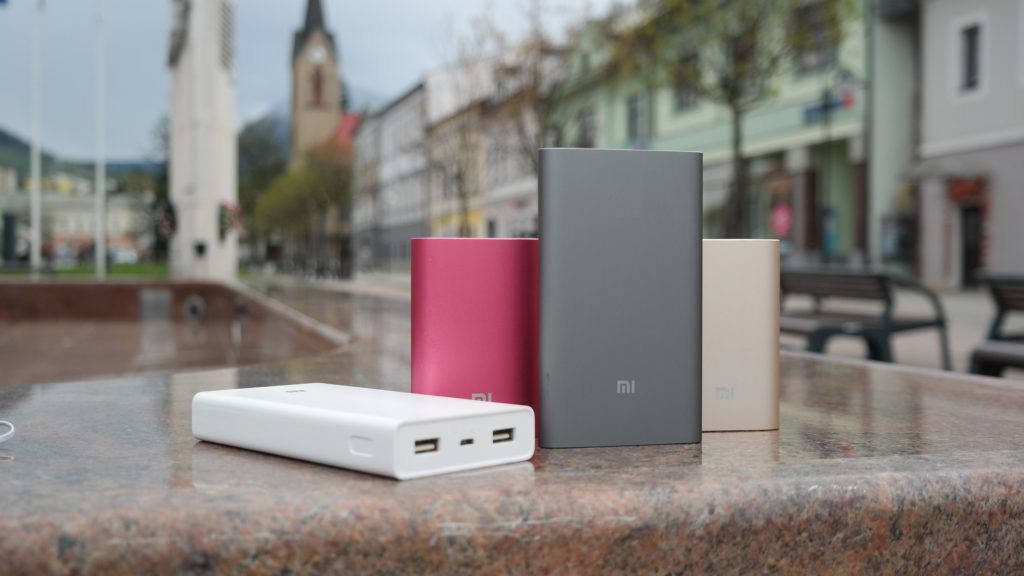 If you need two or three times phone charges, you may need a capacity of 10000 mAh to 15000 mAh. When you choose a portable battery charger with this capacity range, you need to focus on not only how fast the charging speed is but also how many outputs it has. Mostly they have either one or two output ports. And you need to make sure of performance of each output port. They may have different output power or may not be the same when connected two devices simultaneously.
Read Also
High Capacity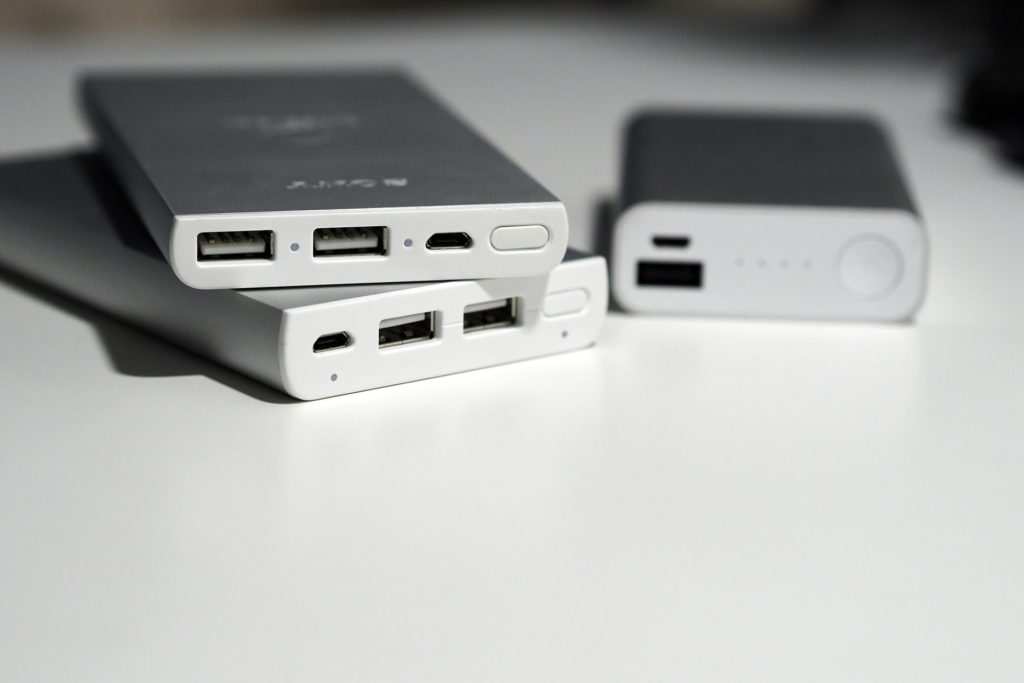 You can charge multiple phone charges with a portable battery charger with 20000 mAh or more. Keep in mind that 26800 mAh is the maximum capacity allowed by TSA for airplane travel. Most of them have two or three outputs, and you need to make sure of performance of each port. Plus, you need to know how many hours it takes to recharge the charger itself. Since it is a large capacity, it takes hours to recharge. You need to know if it is OK with your lifestyle, travel plan, etc.
Read Also
You also need to know…
Before buying a portable battery charger, you also need to know what features it has in addition to the right capacity. I recommend top-rated brands such as Anker and RAVPower. They are reliable and come with latest features and limited time warranties.
Read Also: How to choose a portable charger for your devices