Thunderbolt 3 is the fastest connectivity standard on the market today. It provides up to 40 Gbps. When you often transfer large files, connect to multiple 4K displays, you should get devices with Thunderbolt 3. Here is some basic information about Thunderbolt 3.
Thunderbolt 3 uses USB-C
Thunderbolt 3 uses a USB-C connector. A USB-C is a thin, flat, and reversible connector, which you find it on many recent electronics. However, not all USB-C connectors, port, or cable support Thunderbolt 3. Even if a device or cable doesn't support Thunderbolt 3, you can hook up your device to the other device with Thunderbolt 3. In this case, you use a Thunderbolt 3 as a regular USB-C (USB Type-C 3.1 to be exact), which is capable of transmitting at a rate of up to 10 Gbps.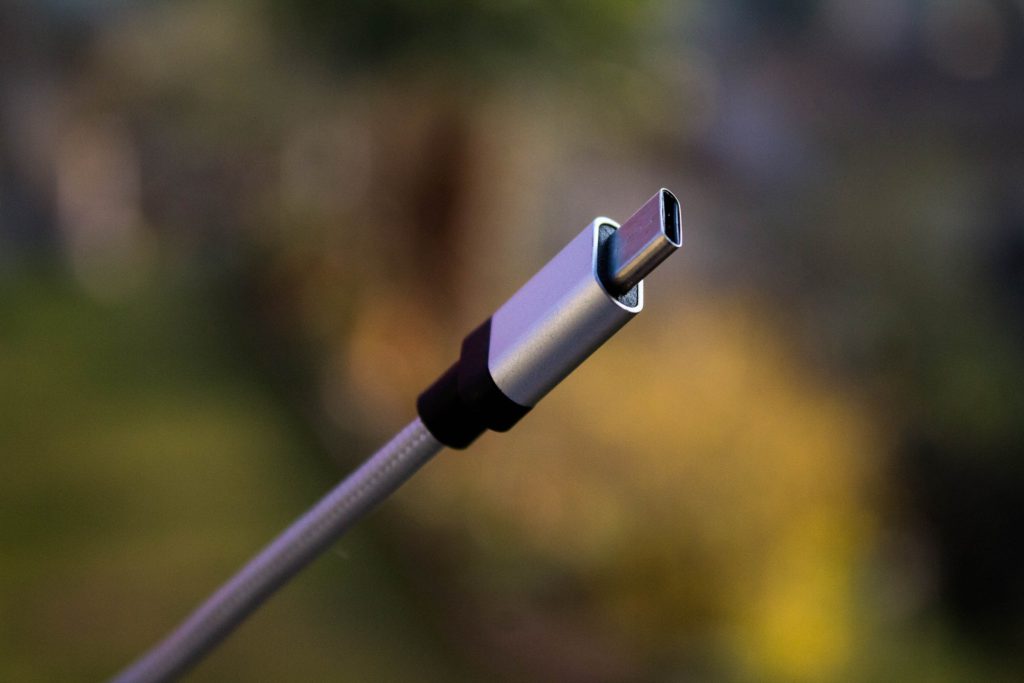 How do you know if a port or cable supports Thunderbolt 3?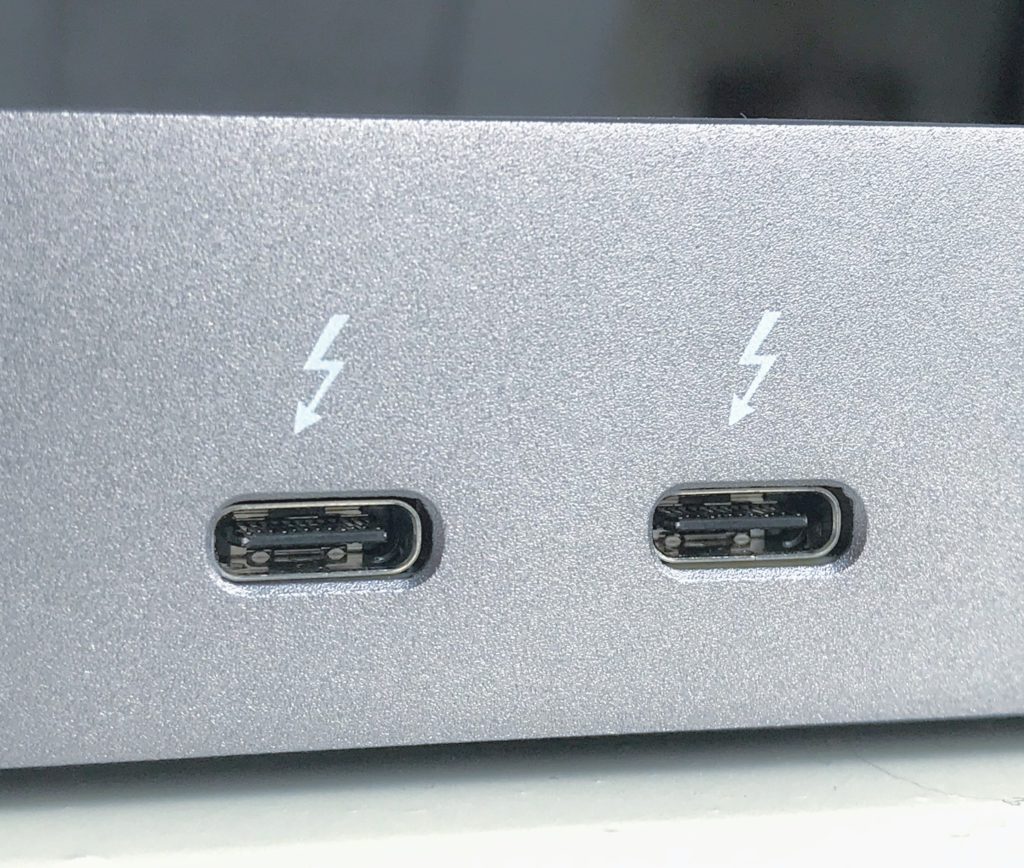 As mentioned above, Thunderbolt 3 is a connectivity standard, not a shape or type of USB connector or port. Without exception, Thunderbolt 3 uses USB-C. So, how do you distinguish between Thunderbolt 3 and a regular USB-C port or connector? For ports or cables with Thunderbolt 3, you can see a lightning-bolt logo on or near them.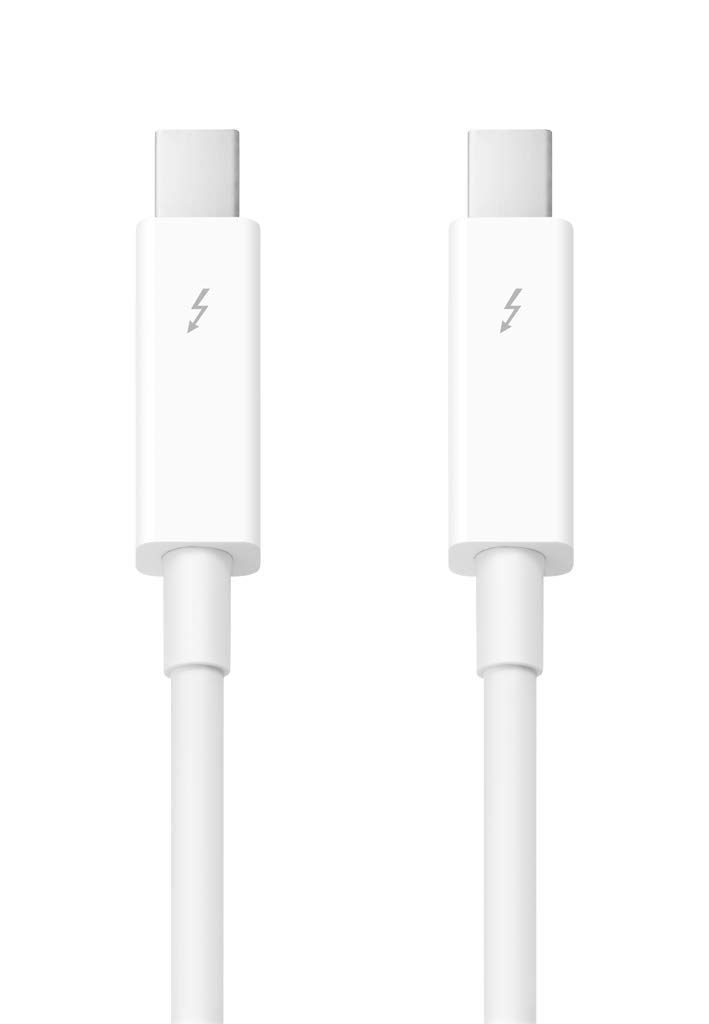 What is the speed of other types of USB?
Let's see how fast other types of USBs provide a transmitting capability. USB 2.0 is only 480 Mbps, USB 3.0 is up to 5 Gbps, and USB 3.1 is up to 10 Gbps. Thunderbolt 3 is 4x faster than USB 3.0 and twice as fast as the previous generation, Thunderbolt 2.
Peer-to-peer network
Thunderbolt 3 supports Ethernet networking protocols. With a Thunderbolt to Ethernet adapter cable, you can transfer data from one PC to another at up to 10 Gbps. It's a great way to copy large files quickly between two computers.
Connect to a monitor
You can transmit video from Thunderbolt 3 port to DisplayPort 1.2 on a monitor. Thunderbolt 3 is capable of outputting to two 4K monitors at the same time. If you want to connect multiple monitors from a single Thunderbolt 3 port, you will need a Thunderbolt dock.
Send and receive up to 100 watts of power
Just like other USB ports, Thunderbolt 3 can provide up to 100 watts of power so you can charge your mobile devices at the maximum possible speed. Interestingly, USB-C ports are not only to send the power but also to receive it. In fact, recent laptops have a Thunderbolt 3 port as a charging port to recharge itself, and the same port can connect to other devices when it's not recharging.
Daisy Chain up to 6 devices
You can connect up to six devices using Thunderbolt 3 devices and cables. For example, to watch a video that is stored in an external hard drive, you connect your computer, hard drive, and a monitor using multiple Thunderbolt 3 cables. As long as devices support Thunderbolt 3, and devices in the middle of the daisy chain have two Thunderbolt 3 ports, it works without the need for a Thunderbolt dock.