Customize your shooting modes on the camera
You can switch between different shooting modes like Auto, Pro, Super slo-mo, and so on. Swithing modes can be done by swiping the screen, and the order and placement of these modes are customize-able. You may want to keep the one you frequently use close to Auto and the ones you don't use often further away or completely disabled. (You can't disable Auto.) It's worth noting that Auto is always there when you open the camera app. And swiping in either direction switches the modes you configure. So, place two frequently using modes next to Auto (one above Auto and the other below Auto in the settings), and you can change them conveniently and quickly. Open Camera > Camera Settings > Edit camera modes
Turn on viewfinder grid lines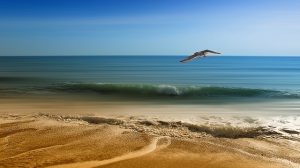 The viewfinder grid lines help you improve your photography. You can easily align an object horizontally or vertically. The object is set right where you want it to be. So are the things in the background. Open Camera > camera settings > Grid lines
When shooting in low light condition…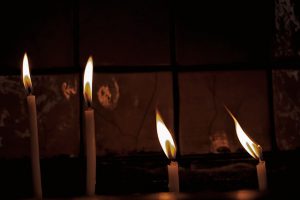 Samsung S9's camera has a dual-aperture system. There are f/1.5 and f/2.4 aperture. The f/1.5 can take a picture in low-light condition. However, the wider the opening for light to enter, the harder it is to shoot the entire scene looking crisp and sharp. Sometimes, the camera focuses on something you don't want it to, and the main object is out of focus. To deal with the problem, all you need to do is tap on the portion of the scene which you want to focus before shooting. It's important especially when you shoot in low-light condition.
Slide the shutter button to zoom
You can zoom in and out by moving the shutter button back on forth. When you hold the camera in landscape, sliding the shutter button up to zoom in and down to zoom out. In portrait, sliding to the right to zoom in and to the left to zoom out. It's efficient and useful. Thanks to the feature, you don't have to take one hand off to hit the screen for pinch-and-zoom. You can keep holding the phone steadily the whole time.
Tips for capturing Slo-Mo videos
Let enough light in– Slo-Mo video captures nearly one thousand frames per second. It means that the amount of light getting into the camera is significantly reduced. Thus, you should consider shooting outside or well-lit room when you capture Slo-Mo's 960 fps videos.
Auto or Manual – You can choose between Auto and Manual for Slo-Mo video capture. With Auto, it automatically captures a Slo-Mo video when the camera detects motion. With Manual, you can start it for yourself at the moment. However, since the duration for capture is only 0.2 seconds, it's extremely hard to take that moment. For that reasons, you will probably end up using Auto mode most of the time.
Multi-take or Single-take – You can choose between a single Slo-Mo video or multiple Slo-Mo videos to be captured in the same clip. The single-take is simple enough to manage and edit. And the multi-take is useful if there are moments you want to capture in a short time. You don't have to stop and start a new recording for each Slo-Mo video.
Edit after capture – Auto mode doesn't always go well. If it's slightly off the moment you wanted to capture with Slo-Mo, you can edit it later. You can trim the portion of Slo-Mo video.
Drop to 240 fps – 960 fps videos are dramatic, but the drawback is that it needs a lot of light and limits to 720p resolution. If you don't need that vivid Slo-Mo effect, you can lower the setting to 240 fps. As a benefit, you can record for a longer time at a higher resolution.
Related Posts