Satellite radio has been around for quite a while, but it's not widely used or even understood. SiriusXM is the only company of satellite radio in the U.S. and offers a variety of subscription packages. For new customers, they offer a free trial for a few months, which you may want to take and evaluate. But first, let's see the basis of satellite radio.
How does satellite radio work?
Satellite radio is a radio service that uses satellites orbiting the Earth to broadcast programs. A radio signal from broadcast station travels to satellites and then transmit to special antennas on your home, car, or portable device.
The benefit of satellite radio
One of the benefits of satellite radio is the signal can cover a much larger area than the traditional radio. A few satellites can cover the entire continent continuously 24/7. So, you don't have to switch the stations even when you drive a car from coast to coast.
Most stations are commercial-free. That's because satellite radio is subscription based service. There are much more stations and wider variety of programs than traditional radio.
The sound quality of satellite radio varies from station to station. Some stations have near CD quality audio. Most stations have better sound quality than AM or FM radio stations.
Satellite radio company in the U.S.
There used to be two satellite radio companies in the U.S., Sirius and XM. In 2008, the two companies merged and became SiriusXM.
How to add satellite radio to your car
The automotive industry is one of the major target markets of satellite radio. Automakers likely install a car stereo equipping satellite radio tuner and antenna on their newer models. If so, all you need is subscription, and you don't need any physical items.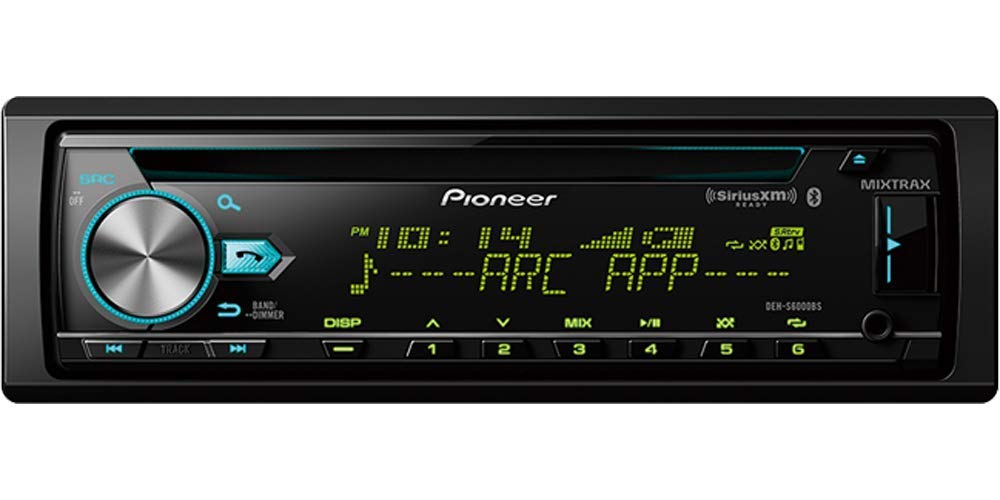 Some aftermarket car stereo have the feature of SiriusXM-Ready. If you see the logo as in the picture above on your car stereo, you have the one. However, it's important to know that you still need a kit (SiriusXM SXV300V1) which includes a tuner and antenna. To install it, you will have to pull out the aftermarket car stereo to connect the antenna to a port on the back. The tuner can be placed and hidden behind the car stereo. After installation, the only extra item you have on the dash is the antenna. Run the antenna cable neatly and hide it as much as possible. Of course, you also need a subscription.
If your car doesn't have neither of the above, you can buy the whole satellite radio unit, which includes a tuner, antenna, receiver, and mounting kits. Unlike installing SiriusXM SXV300V1, you don't have to open panel on the dash to access to the antenna port of aftermarket car stereo. You just place the receiver with mounting kit and connect the antenna and power cable. The receiver and car stereo are connected with 3.5mm audio cable so sound come out from car's speakers. If there is no 3.5mm audio input on your car stereo, you have options to use a cassette adapter or FM transmitter (PowerConnect). You have to bear with many extra items on the dash. They are the receiver, antenna cable, power adapter, and audio cable (or cassette adapter.)
There are some advantages of SiriusXM satellite radio units over SiriusXM-Ready aftermarket car stereo with SiriusXM SXV300V1. First, the total cost would be much cheaper. Second, the installation is easier. And, the last, the receiver is detachable, and you can use it anywhere with some gadgets such as a dock station.
Read Also: SiriusXM Satellite Radio for car comparison
SiriusXM SXSD2 is a portable speaker dock station compatible with most models of SiriusXM satellite radio. Using the same receiver means that you don't need a second subscription. SiriusXM SXSD2 is powered by wall outlet or 8 D batteries, and it comes with a remote.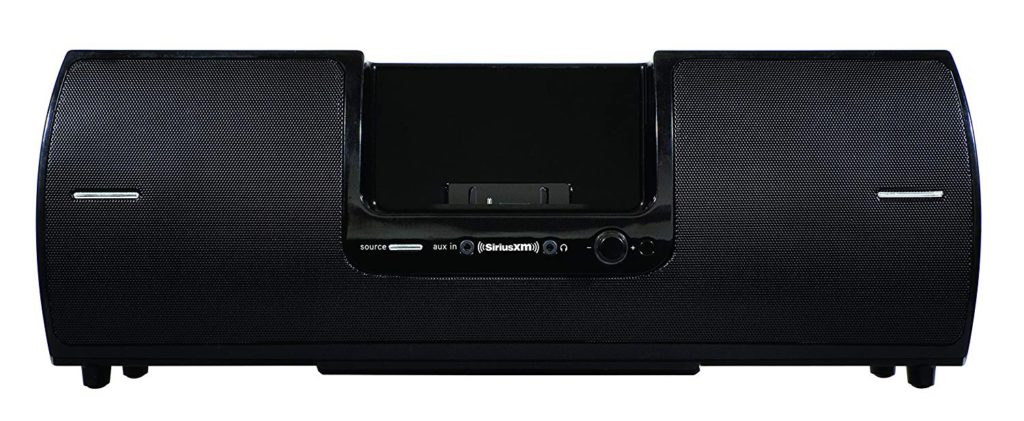 If you want to use the existing speakers in your home, SiriusXM SXDH3 would be enough. The kit includes the antenna, AC adaper, audio cable and remote. siriusXM SXDH3 is also compatible with most models of SiriusXM receiver.
How much is the subscription?
There are three main packages of monthly subscription plan.
XM Mostly Music ($10.99)
XM Select ($15.99)
XM All Access ($20.99)
Please visit SiriusXM website for full details and list of channels.
And there are several specialty packages. Please note that some of them require the specific receiver. That's because SiriusXM used to be two different companies. Even after the merger, their satellites remain the same orbiting the Earth. Some channels remain the same communication with the specific satellite of either company. If you stick to the main packages above, you don't have to worry about anything. But, if you are interested in packages below, please make sure if your hardware is compatible with the package.
Sirius News, Sports & Talk
Sirius Family Friendly
SiriusXM All-in-One
Sirius A La Carte
SiriusXM for Business
Please visit SiriusXM website for full details and list of channels.